What's this all about?
#ComicsSchool was started by Professor Gail Simone to help anybody who wanted to write a comic. In her own words.
There are a bunch of fantastic books on the techniques of making comics. You should get them.

But I wanted to present something that was a little more like the EXPERIENCE we get as freelancers.
What We Offer
Services
What We Offer
Tweet Archives
Archives of all five days of Professor Gails class
Realistic Exercises
Get some of the feeling of working in a team
Success
Hundreds of people have succeded already. We them all
Lots of Freds
This will make sense after day 2
Resources
All The Links You Need
Resources
The Indisputable Truths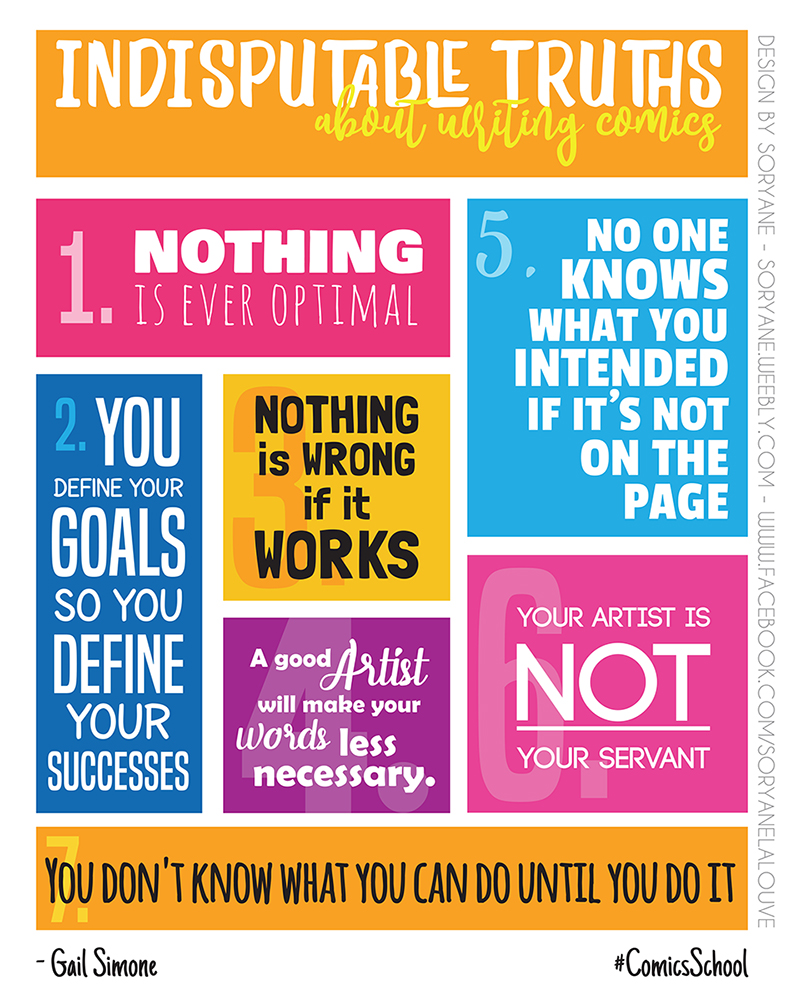 While the original #ComicsSchool was in session, the Professor gave us her indisputable truths of writing comics. These are so useful, Soryane put them all in one easily sharable picture.
NOTHING IS EVER OPTIMAL
YOU DEFINE YOUR GOALS SO YOU DEFINE YOUR SUCCESSES
NOTHING IS WRONG IF IT WORKS
A GOOD ARTIST WILL MAKE YOUR WORDS LESS NECESSARY
NO ONE KNOWS WHAT YOU INTENDED IF IT'S NOT ON THE PAGE
YOUR ARTIST IS NOT YOUR SERVANT
YOU DON'T KNOW WHAT YOU CAN DO UNTIL YOU DO IT